"Rhonda Newman is an expert in her field. When we began our rebuild project at The Varscona Theatre none of us knew where or how to start our capital campaign. Rhonda showed us the path, had the expertise, and was able to guide us towards our goal. Together we raised the funds to give Edmonton a beautiful new cultural center in the heart of Old Strathcona."
John Hudson
Varscona Theatre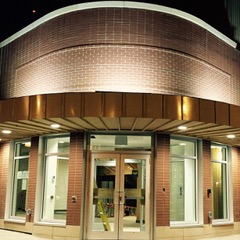 ---
"Our organization really benefited from Rhonda's help and guidance. She got many of our board members over their fears of fund-raising, and her teaching and coaching was invaluable in moving us forward. She also taught us a new line that I've now used in many parts of my life: Bless and release."
Tema Frank
LitFest
---
"Rhonda Newman developed and delivered a set of engaging and valuable workshops for many regional and local community organizations.
What stands out about Rhonda is that she is engaging, listens well and was able to adapt her expertise to our group's and the individuals within the group's needs.
Her experiential approach reinforces learning and provided our participants with much to think about as well as skills to apply when back in their own organizations.
Feedback was excellent from all participants."
Susan Mihalievitch
Information & Volunteer Centre for Strathcona County